Wine Publishing, Sweden's fastest growing media house targeting readers of wine, food and travel. Our platforms receive more than 1.8 million views per week, and we are the largest online publicist. We are a young, entrepreneurial and driven media house characterised by creativity and top level of digital competence.
We have also added wine tastings, chosen print media, fair presence and social media influencers in our portfolio.
The sites are:
DinVinguide.se, DryckesListan.se, BestChampagne.se, Mousserande.se and SwedenWineClub.se with local sites below.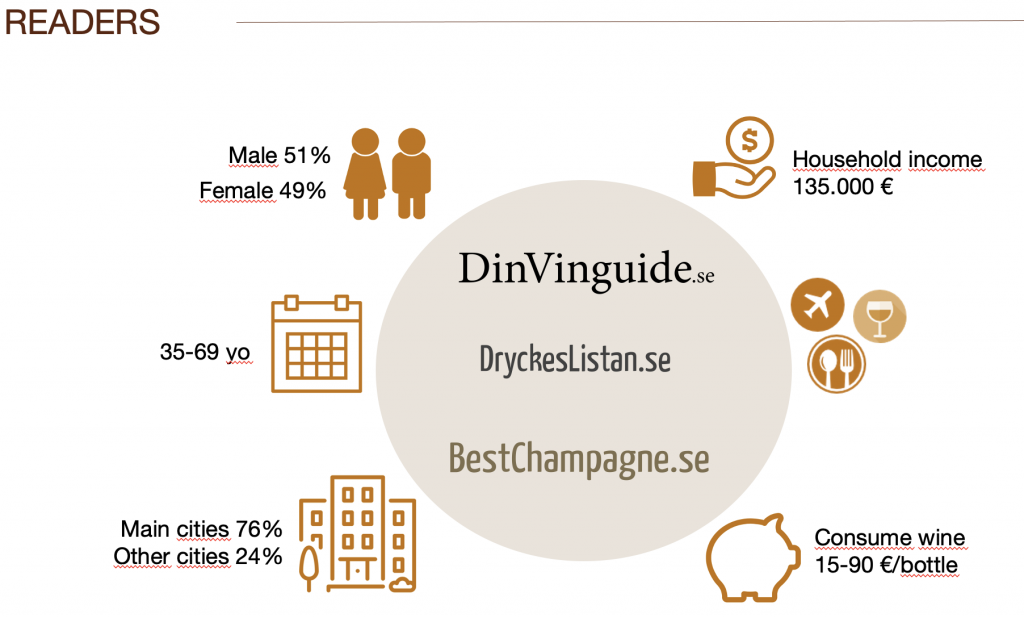 Mousserande.se
Webpage
over 68.000 views per month
Instagram
78 500 followers
FaceBook
12.722 followers
Tik Tok
BestChampagne.se
Instagram
22 000 followers